I have personally known Dr. Lipsky for over 20 plus years, and he has treated me, my family, and friends with housecalls numerous times. I have complete confidence in him and the medical service that he is providing for our community.
---
I have owned and operated a Development and Luxury Custom Home Corporation for over 25 years and during that time have known and been assisted by Dr. Steven Lipsky throughout the years. He has always been efficient and professional in providing medical attention to my staff and tradesman. He has saved us a tremendous amount of time and effort in avoiding the aggravation of having to have an injured worker go to a emergency room or urgent care center and wait for medical attention. He has always been prompt to arrive at our location and provide whatever medical services we required. He has assisted in the follow up to the initial emergency needs to allow my tradesmen to return to work as quickly as possible. I will continue to rely on Dr. Lipsky for our mobile medical requirements.
---
Our conference last month at the Royal Palms Resort included numerous situations requiring your assistance. I just wanted to express my appreciation for taking such good care of those who needed your expertise. I received so many compliments on your care that I had to write you to say 'Thank You'.
---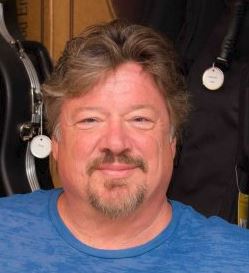 ---
Dr. Steve Lipsky has looked after me and members of my family since the late '70s. He has also seen many of my clients, as they pass thru town on their concert appearances, to everyone's satisfaction. Some of the most famous people in the world have counted on him, my doctor. I cannot offer any better reference than that!
---
---
---
I have traveled to the Phoenix area for over 15 years for business and pleasure. During this time whenever I had need of medical assistance I called Dr. Steve Lipsky. He has always been responsive with excellent care and advice. I am honored to recommend Dr. Lipsky to all my friends and family.
---
---
---
I was suffering from a post-operative knee procedure, so I called Dr. Lipsky. He arrived promptly, diagnosed the situation, and got me under control. What more could you ask for? Prompt, no-hassle, and with results!
---
---
Thank you so much for your responsiveness in answering questions, my through exam and prompt feedback regarding my MRA/MRI and carotid ultrasound. The care and treatment received from you has been incredible, especially in today's healthcare environment. I am very thankful for you and the care I received. I highly recommend your services to those in need.
---
I am very happy to be able to recommend Dr. Lipsky to anyone with medical needs. He has come to my house and seen me on several occasions and is very professional and knowledgeable. He is easy to talk to about any problems and very understanding and qualified to act on them. I keep his number on speed dial and will always call him first with an emergency to either act on it or refer me in the proper direction. I highly recommend him.
---
I recently injured my groin and reaggrevated a back injury. Being a stay at home Dad (and with my wife having the car), I had no ability to go to an ER or Urgent Care. I called Dr. Lipsky and within one hour he made the drive to my house to see me. I have never had a Doctor spend so much time with me and explain everything in detail. Usually, at a doctors office you're lucky to see the doctor for 5 minutes. Dr. Lipsky was very compassionate and patient, especially since I had 2 kids running around the house. I can tell he truly cares about his patients and what he does. He even called me the next day to check up on me. Never has one of my previous primary care doctors done that. I would not hesitate to ever call him again if I needed to. I received more attention from Dr. Lipsky in that one hour than I have with previous doctors that I've seen for years.
---
Just a little note to express my gratitude for your professional expertise and for the kindness and respect and understanding in how you treated an old lady.
I wish all physicians could use you as a role model. My own grandson included when hopefully his future plans award him with a medical degree.
---
 I just wanted to tell him that they admitted my dad to Mayo last night. I feel like he's getting extraordinary care and I'm so grateful to Dr. Lipsky for his patience, knowledge, guidance and kindness with me yesterday when we spoke. He REALLY helped my dad and our family. And the fact that he actually answered the phone when I called was the greatest blessing. Thanks.
---
---
I have known Dr. Steven Lipsky for 25 years and consider him to be a friend as well as an excellent physician. Dr. Lipsky has treated me, my family and staff for various urgent medical conditions all with genuine kindness and superb care. His knowledge and dedication to his field make it easy to highly recommend his services to my friends and colleagues.
---